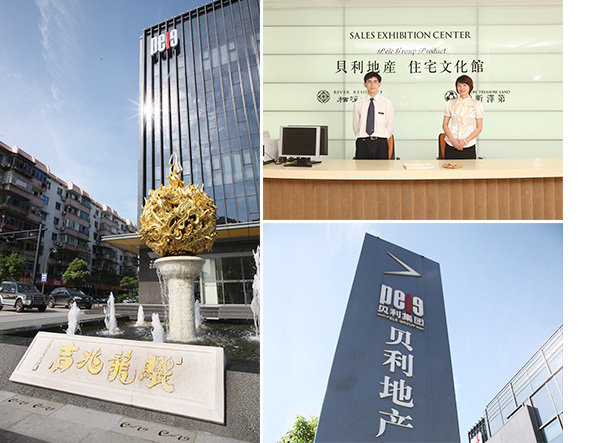 Zhejiang Pele Real Estate Group Co., Ltd., founded in March 2010, grows out of Hangzou Yuhang Xincheng Real Estate Co., Ltd. It sticks to the development concept of "quality above all", expanding its market with good-quality products and establishing its career with good faith, actively engaged in real estate development and city construction. It has for years won the honorary titles such as "Organization Valuing Contracts and Honor", "Organization Trusted by Consumers", "AAA Credit Company" and "Top 50 Zhejiang Brand House Developers".
The company has developed high-quality commercial projects such as Xincheng Garden, Urban Landscape, Baoyuan Garden, Hailan Penisula, River Residence, Treasure Land and River Mansion, which cover a total area of over 1.6 million m2. Among them, Xincheng Garden won the "Outstanding Project Award of Zhejiang Qianjiang Cup"; Urban Landscape won the "China Zhan Tianyou Civil Engineering Award of Outstanding Residence Nomination" and "Outstanding Project Award of West Lake Cup"; Baoyuan Garden won the "Gold Award of Zhan Tianyou Outstanding Residence", "China Water Scene Building" and "100 Most Beautiful Buildings across the Country"; River Residence won the real estate price of the biggest scale and highest grade so far in Asia – "Green Asian Habitat Environment Prize"; River Mansion won the "2013 International Ecological and Livable Community".
Pele Real Estate Group, in its future development, will adhere to the "quality above all" concept and further improve its power in foresight, judgment, integration and innovation, trying to make greater contributions to city construction.